A brand positions your company and is the linchpin distinguishing your product's quality and service from your competitors. Personal relationships are vital to getting and maintaining customers in a client-facing business. Professional portraits provide the human connection to the brand and are the nexus between product and relationship that directly reflect the company's professionalism and quality of its work. Atlantaphotographer.com can help you create this nexus with professional portraits for websites, employee bios, and marketing pieces. We specialize in state-of-the-art photography services for any industry and company size.
Some of our top client industries include: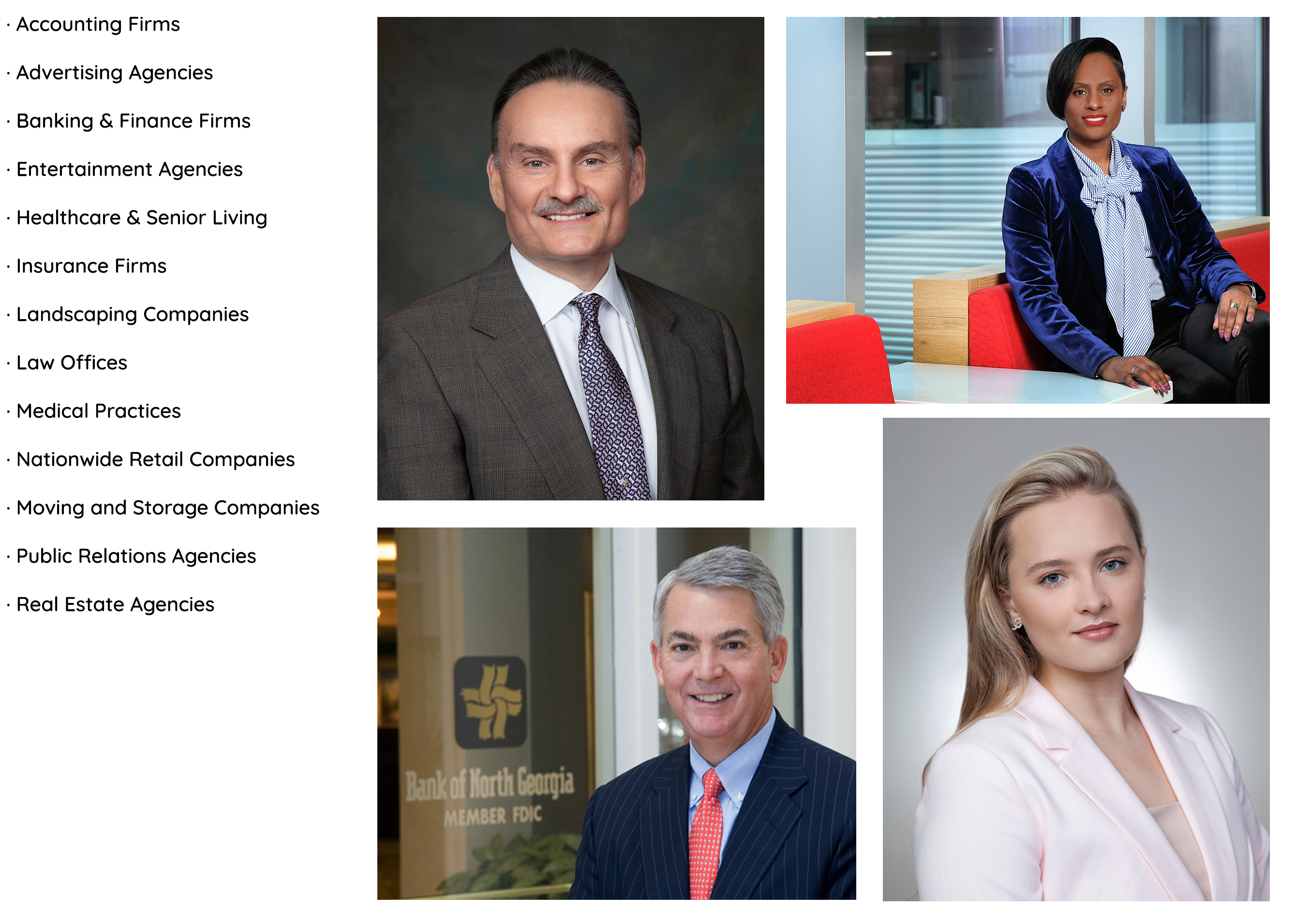 Professional Portrait Options
Atlantaphotographer.com/Clayton CameraCraft Photography has spent decades satisfying customers across the country and worldwide. Whether you're a large corporation or a small business, we work with you to plan, execute and provide the best portraits possible for your professional brand. Headshots might be used for website introduction, business cards, trade publications, advertising, and social media profiles. We offer a wide range of options so that you can find the perfect look for your company's brand standards.
On-Location or In Studio
Your professional portraits can be done in your work environment or at our studio.
Background Options
We have multiple mobile studio backgrounds or use your office interior or windows.
Aspect Ratio
Professional portraits can be created vertical, horizontal, or square.
Cropping
The portrait can be cropped to head and shoulders, mid-body, or whole-body, depending on the aspect ratio.
Image Enhancement
Each final portrait is digitally enhanced to provide the best image possible.